Welcome to Pro Train's Website!
Our Pro Train Instructors are all specially trained active or retired Law Enforcement and Military. Each member of our team is committed to making Pro Train the most qualified and real-world proven police and military training company in the United States. A big part of Pro Train's success comes from how our students feel when they leave our training. They return to their tour of duty feeling empowered, confident, and with a tactical mindset. This mindset is a direct result of the professionalism and expertise of our cadre of instructors.
Ron Hantz
President and CEO
Master Instructor Trainer for the Strategies & Tactics of Patrol Stops Officer Survival Program. (1 of 3 promoted to this status, out of nearly 4500 S.T.O.P.S Instructors in the United States).
DPS Close Quarter Combat Instructor (certification through Black Belt Dr. Paul Whitesell)
Taser International Instructor- for Taser Electronic Control Devices
Def Tech Distraction Devices-Instructor
Pressure Point Control Tactics (PPCT) - Instructor
Defensive Tactics -Straight baton -Weapon Retention / Disarming techniques
Standardized Field Sobriety Testing (SFST) - Instructor
IACP Drug Recognition Expert
Safe and Legal Traffic Stops (SALTS) - Instructor
Less than Lethal Deployment Instructor Def-Tech - Instructor
Def Tech Chemical Agent Aerosol (CN/CS/OC) - Instructor
Def Tech Chemical Munitions - Instructor
MarTac Tactical Physical Tactics Instructor
Use of Force Expert Witness (utilized in Federal and State Courts, and Department Discipline Hearings)
Police Tactics and Traffic Stops Expert Witness
NRA Pistol Instructor
Vice President of Mishawaka Fraternal Order of Police Lodge 96
STOPS Instructor Trainers/Under ConstructionS
Sanford Swanson
Law Enforcement/Military/Legal Background:
Active Law Enforcement Professional since January 2006
Career Milestones:
STOPS Instructor since 2010
Pro Train STOPS Instructor Trainer since 2015
LETB Physical Tactics Instructor
LETB Firearms Instructor
Certified TASER Instructor
Indiana Law Enforcement Academy Guest Instructor 2010-Present
Special Response Team Member 2018-Present
Use of Force Expert Witness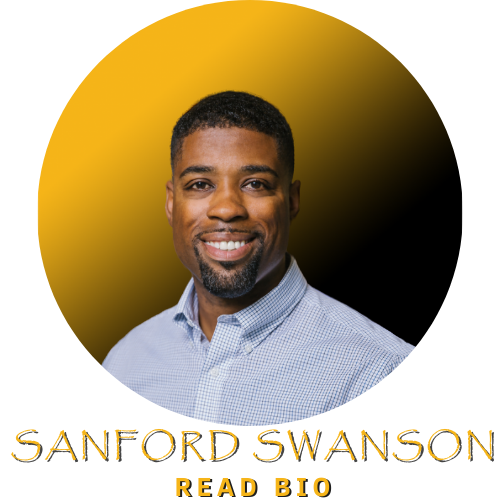 Courses:
Strategies and Tactics of Patrol Stops

Course Instructors/Under Construction
Jim serves as full-time Senior Chaplain/ Reserve Officer with the Elkhart Police Department in Elkhart, Indiana, and holds his Diplomate Chaplain credentials with the International Conference of Police Chaplains (ICPC). He is a recipient of the 2012 Wilbert A. Cunningham Award for Excellence in Law Enforcement Chaplaincy, a 2013 Excellence in Leadership Award from Pointman Leadership Institute, the 2016 recipient of the Richard S. Kassel Award, the 2017 recipient of the thePilsung Warrior Award, and a 2018 recipient of the John A. Price Excellence in Chaplaincy Award. Jim was appointed a Sagamore of the Wabash by Indiana Governor Mike Pence in 2015. He serves as the Vice-President of the International Conference of Police Chaplains and a National Board Member with the Fellowship of Christian Peace Officers – USA. He is the author of the official law enforcement curriculum for the movie Courageous. He is an IN State certified Law Enforcement Instructor as well as an instructor with the ICPC. He is and founder/ director of Warrior on the Wall, which works to address law enforcement suicide, family breakdown, and the unique emotional/ spiritual challenges to the profession.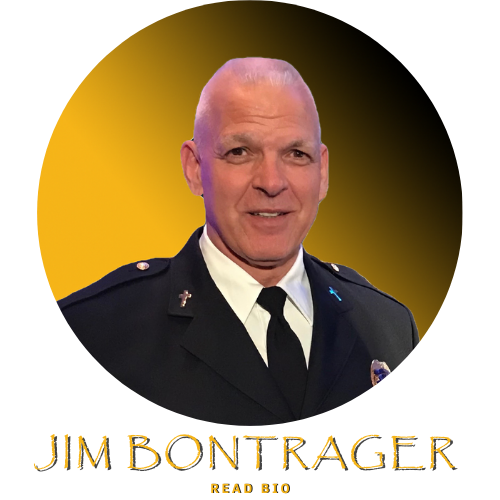 Courses:
Sun Tzu & The Art of Warrior Resiliency Mindset
Tim J. Cain
Education:
Master of Laws in International Business and Trade – LL.M.
John Marshall Law School, Chicago, Illinois
Master of Business Administration – M.B.A.
Indiana Wesleyan University, Marion, Indiana
Juris Doctor – J.D.
Valparaiso University School of Law, Valparaiso, Indiana
Bachelor of Arts – B.A.
Indiana University, Bloomington, Indiana
Career Milestones:
LaGrange County Prosecutor 1991-2002
Reserve Deputy Noble County Sheriff's Department 2007-2016
LETB Master Instructor
Over 100 jury trials; won over 90%
Member, LaGrange County Sheriff's Merit Board 2009-2015
Criminal/traffic law instructor, Indiana Law Enforcement Academy 2016-present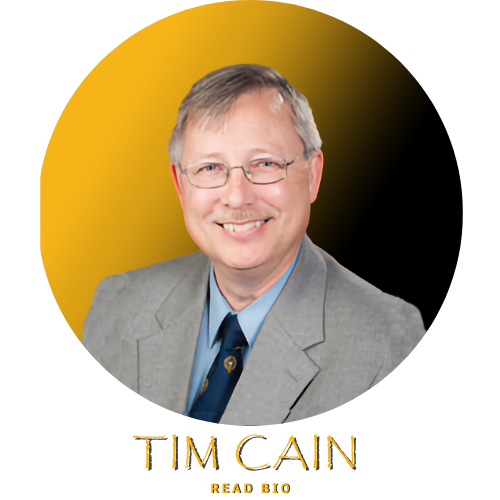 Courses:
Understanding Police Use of Force - The Real Rules
Enrollments are online and available
Nationally Accredited Training Courses