From August 22, 2022 08:00 until August 25, 2022 16:00
https://www.survivaltrainingsolutions.com/new-events/stopsinstructortulsa2022
Regsitration for this course is provided through Survival Training Solutions. Link to registration is provided above and in the location details for this course. All payments, reporting instructions, certifications and client contact will be provided through Survival Training Solutions 574-532-7373
Strategies & Tactics of Patrol Stops Instructor (4 days)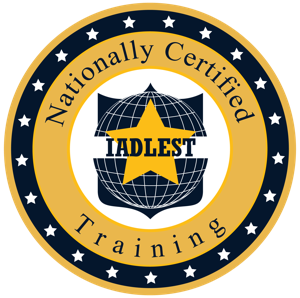 IADLEST Nationally Certified Program The Strategies & Tactics of Patrol Stops officer's survival course instructs police officers to deploy from the patrol vehicle safely.
Pro Train will be certifying officers in your region in our proven officer survival tactics. There are nearly 4500 STOPS Instructors throughout the United States. Officers completing this course will be certified to INSTRUCT officers in the STOPS Tactical officer survival program. Upon completing the STOPS program, your officers will be able to SAFELY execute vehicle stops, pedestrian contacts, commercial vehicle stops, vehicle extractions, drug interdiction stops, and high-risk (felony) stops. Officers will be trained in risk assessments and proven methods to counter felonious and accidental assaults. The course instructor(s) will break vehicle stops into 12 ambush zones for the officer to be aware of and counter assault techniques against felonious, accidental, and ambush assaults in and around vehicles.
The STOPS program bases its research on officer incidents where they have been injured or killed in the line of duty. We then developed strategies and tactics that countered the assaults, significantly increasing the officer's survival probability. The STOPS program is nationally and internationally recognized as a top-tier tactical/officer survival training program.
The training breaks vehicle stops into low risk, unknown risk, and high risk. Each category has pre-planned options to minimize the chances of being assaulted by both accidental and felonious means. Officers will learn to identify the safest way to deal with every situation and recognize the danger cues of an assailant. The tactics taught in this course return officers to the line of duty with superior training and a tactical mindset to dominate against an assault when the officer MUST make split-second decisions. STOPS training is realistic and highly dynamic with both classroom and dynamic field exercises. These classes will also include our bonus force on force training. Upon obtaining instructor-level certification, instructors will be certified to teach the "STOPS Tactical" Officer's Survival System.
STOPS is our most popular and fastest-growing course and is being taught by many police academies nationally and by thousands of local, federal, and state police departments nationwide. Simply put...STOPS saves cops!!