Sun Tzu & the Officer Resiliency Mindset, Seymour Police Department- STORM2022-06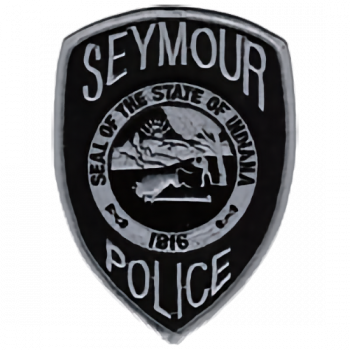 From November 14, 2022 08:00
until November 14, 2022 16:00
302-725-7497 or 574-310-1277
DOWNLOAD COURSE DOCUMENTS
About this course
"The skillful fighter puts himself into a position which makes defeat impossible...."
- Sun Tzu
Course Overview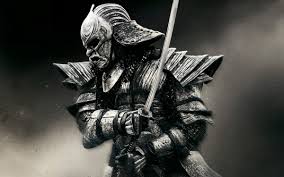 Remember when you first began this job? You would've done it for free!
NOW? … The thrill is gone...
Armchair quarterbacks declare guilt before they know the facts. Politicians are working to eliminate resources and tools that ensure you return home safely to your family each night!
Civil unrest, looting, violence, and destruction of property, It's all somehow our fault. "If it weren't for this pension," you think … I'd be out of here.
Couple it with the fact that 2.19 times as many cops took their own lives as died by felonious gunfire last year (felonious gunfire rates up 37% from 2020), and it can look hopeless.
Evil is real! It has a plan to destroy you! Once you understand it, it'll make all the difference.
Examining the battle strategies identified by a highly revered ancient warrior named Sun Tzu, we can use them as a highly effective tool in illustrating the psychological vulnerabilities of the profession and how they are exploited. Armed with that understanding we can then identify preventative strategies that can make all the difference in helping officers develop a resilient mindset!
Sun Tzu was a Chinese general and tactician born in 544 BC. A brilliant strategist, he authored the epic war tome, The Art of War, which required reading for the CIA, U.S. Military Intelligence, and the Marine Corps Reading Program. Sun Tzu specialized in tactics that equipped an inferior force to defeat a superior one. Employing such principles as using deception, carefully accommodating oneself to your enemy's purpose, studying your enemy's disposition, baiting his forces to divide/conquer them through the ambush, and ideally breaking their resistance without fighting was the primary goal. This 7-hour training will examine how these same tactics are used to destroy law enforcement officers' psychological well-being. We will identify the deceptions employed against officers; the ways evil accommodates itself to the profession, the baits offered to lure officers, and the sobering reality of success in getting them to quit without a fight." The skillful fighter puts himself into a position which makes defeat impossible…", stated Sun Tzu. This course will share "rubber meets the road" strategies that are not touchy-feely but will armor up warriors psychologically, fortifying them against defeat! Don't miss it!
What will the student learn?
Students will be given a fresh perspective on why the profession of law enforcement is one of the highest of callings.
Students will be challenged to consider a core foundational element that, when lived out, will guarantee them success.
Students will identify nine professional strategic vulnerabilities that are often exploited psychologically.
Students will be given effective, proven resiliency strategies for each that will PREVENT them from being exploited psychologically.
What will the student be required to do?
Think outside the box.
Fearlessly examine their mindset and identify any areas where they have begun to lose ground psychologically.
Replace the above areas with concepts that will ensure their success mentally.
Continually choose to place themselves beyond the possibility of defeat.
Course Breakdown
Train Hard * Train to Win

Course Intensity
This course is low-level intensity but will challenge the student to consider their level of psychological vulnerability.

Physically Demanding
This is a classroom course and does not require any physical exertion.

Mentally Challenging
The student will be challenged to consider the process that transforms their mindset from one where they have a tremendous love of the job at the beginning of their career to one of hopelessness and depression, all with the same exact ingredient toward the end.

Core Building
The student will be given proven resiliency concepts that, if implemented, will strengthen their warrior mindset and grant them psychological victory.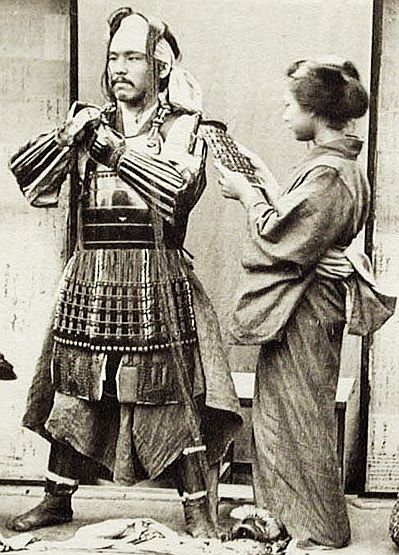 Core Building

Student Take Away
A greater understanding of how the battle for the mind is waged.
Identified core resiliency principles that keep students psychologically prepared for victory.
A proven vehicle for imparting understanding to coworkers.

Course Accreditation/Certification/Completion
The student will receive a certificate of course completion.

Course Hours
(1 day) 7-hour course.
No Re-certification is required.
Required Course Equipment
Attending students will need to be enrolled individually online. The student will be required to provide proof of employment either by credentials, work verified email or authorization from their agency's training coordinator. All students must be on duty and not forced to attend the training course.
Students are required to bring the following equipment with them to class.
There are no required items to bring to this course.
**No live weapons, chemical agents, or intermediate weapons are allowed in the training area**
Instructors
Jim Bontrager

Law Enforcement Background:

Full-time Chaplain (former reserve officer) with the Elkhart Police Department in Elkhart, Indiana

Career Milestones:

Diplomate Chaplain credentials with the International Conference of Police Chaplains (ICPC)

2012 Wilbert A. Cunningham Award for Excellence in Law Enforcement Chaplaincy

2013 Excellence in Leadership Award from Pointman Leadership Institute

2016 recipient of the Richard S. Kassel Award

2017 recipient of the the Pilsung Warrior Award

2018 recipient of the John A. Price Excellence in Chaplaincy Award

Appointed a Sagamore of the Wabash by Indiana Governor Mike Pence in 2015

President-Elect of the International Conference of Police Chaplains

Former National Board Member with the Fellowship of Christian Peace Officers – USA

Author of the official law enforcement curriculum for the movie Courageous.

State certified Law Enforcement Instructor as well as an instructor with the ICPC.

Founder/director of Warrior on the Wall, which works to address law enforcement suicide, family breakdown, and the unique emotional/ spiritual challenges to the profession.